Links to information discussed on Random Shots Episode 22 – The Giant Wrestling Special, a.k.a. El Gigante!!
Episode Page – Listen to the episode here!
Opening song was "Suburban Outlaw" by "Forget the Whale".
Follow "Forget the Whale" on Facebook: https://www.facebook.com/Forgetthewhale
"End Credits Song" was "The Madness *Macho Man* by Mega Ran.
Visit Mega Ran! Purchase albums, and other info on the artist here: http://megaranmusic.com.
Wrestlers and their wrestling gimmicks mentioned (in Random order.. listen to hear our rankings!)
Sting
"Rowdy" Roddy Piper
Gorgeous George
Million Dollar Man Ted Dibiase
Hulk Hogan
Undertaker
Bret Hart, Jim Neidhart, The Hart Foundation
Owen Hart
Shawn Michaels
The 4 Horsemen
The Rock
"Stone Cold" Steve Austin
Al Snow
Demolition (Axe & Smash)
Jake "The Snake" Roberts
New Day
Mick Foley/Mankind/Dude Love
Glacier (inspired by Sub-Zero from Mortal Kombat)
Jerry "The King" Lawler
Ricky "The Dragon" Steamboat
Razor Ramon
Vince McMahon
Diesel
El Santo
Koko B Ware
Brutus "The Barber" Beefcake
..and many more!! Tune in!
Movies/TV Shows with wrestlers mentioned
Bret Hart: Wrestling with Shadows
No Holds Barred
Thunder in Paradise
Suburban Commando
YouTube links

Scene from Suburban Commando with the Undertaker and Hogan discussed

Happy Gilmore Volkswagen scene

Pencil Neck Geek by Freddie Blassie

Snap into a Slim Jim!
Images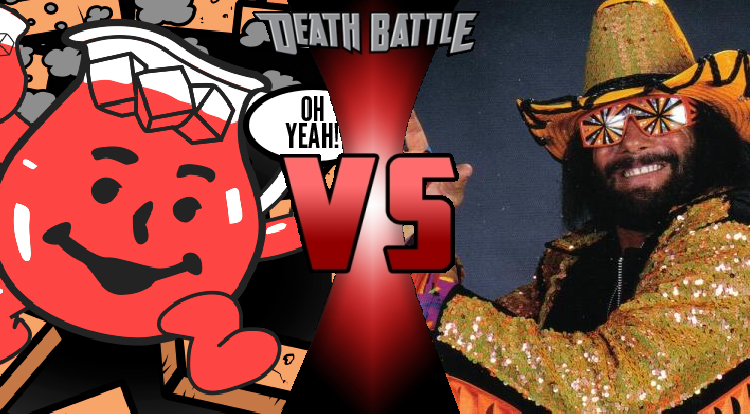 Macho and Kool-Aid man

The Wrestling Album Cover
If you'd like us to share anything mentioned in the episode that we missed, please contact us.